IP Address Lookup
Having problem finding a good IP address lookup tool? Then look no further! Our IP locator system can offer accurate information about almost any IP address. Combined with the Google Maps technology, you can easily find the location of any IP Address. The process is also known as Geolocation.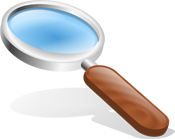 IP Lookup
Find information about any IP address you want, including your own and run unlimited queries.
Your IP address is 18.206.48.243 !


Find Information about any IP:
You can insert any IP in the box above and the system will locate it.

Read
our blog
for valuable content about networking, geolocation and other internet and computers related stuff.
FAQs
Q: What is an IP address ?
A: It is an identifier for a computer or a device on a network. It is used to identify the computers in a network. An IP address is written as four numbers separated by periods. Within a local network, it can be assigned randomly, as long as they are unique. Read more about this on Wikipedia.

Q: How can I use this website ?
A: Enter any IP address into the box and you will get the Country, City, Region, ISP, Street Address and the satellite location map for every query.

Q: Can I get the physical location from an IP Address ?
A: Yes, in most cases the our website will show you the physical location of an IP Address.

Q: How it works ?
A: Every device in the world should have an unique IP. If more devices are in the same network they can share the same address, making the trace to go to one of them or to show only the network server.