Router is almost a common word in our day by day life. It is like fridge for example. Do you have a fridge at your home ? No! Oh..you must have problems with your food.. Do you have a router at your home ? No! You must have problems with internet connection.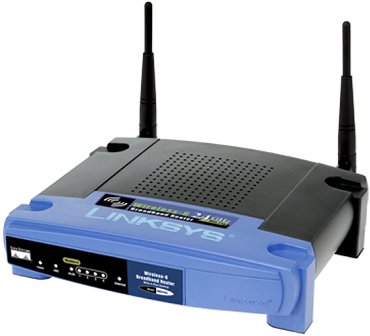 That is very true, let's say you have an internet connection and you get it either using a modem, either you have an UTP cable coming from your ISP that you have to put into your ethernet adapter. Either way, they work with only one computer. How many computers do you have in your house ? Just 1 ? I doubt it. Your son has his own computer, your wife, your mother. Nowadays a router is almost indispensable.
You use at least once a router but what is inside it ? A router is just like another computer, most of them have a custom made linux distribution, or other kind of operating system. It is light, they don't have a keyboard or a mouse but they have a web based interface ( most of them ). Trough that web interface you tell to the operating system what to do and your commands are applied. So, because they have an operating system, makes them to be open to a wide range of opportunities. probably you already saw routers with USB ports where you can add a hard disk rack or a flash drive. Having an operating system open routers to infinite possibilities that are awaiting to be applied.
If the router has an operating system they can be hacked, right ? First of all, it is not windows but practically, there is a slight possibility to get hacked, but i wouldn't worry too much.
Are you feeling confortable when asking a friend or a family member to come to you and install/setup your router ? Well. After you read the rest of this article you won't need to call them anymore, you will know how to do it by yourself. It is very easy.
How to install and setup a network router
When choosing what router you buy you don't have to be pretentious. All routers are almost the same, but make sure you buy a router from a computer store, not from a supermarket. Why ? Beacuse in supermarkets they have the worst devices to sell, the cheapest but they still take the money that you would spend on an expensive one. Avoid supermarkets when you buy computer related stuff.
Some producers are better than others, if you want something good try to choose Asus, Edimax, Linksys, in my opinion they are the best.
What a router should have: at least 4 LAN ports, PPPoE support, Web management, DHCP, and wireless, get one with oreless anyway, even if you don't have any wireless device, maybe you will get one very soon. Notebooks are very good desktop replacements nowadays. I bet that your next computer that you buy will be a Notebook, a Netbook or an IPad.
Now you got the router, unpack it and you will see many cables in that box.
The router will have a WAN port, in this port you have to stick the cable you got from your Internet service provider, the cable that normally got into your PC on Ethernet adapter.
Take the UTP ( normal network cable ) and connect your computer's Ethernet adapted to one of the router LAN ports.  The router automatically shares the Internet connection that he makes trough the WAN port to the other computers connected to the router. If your Internet connection don't need any other configuration you can already access the Internet.
Either way, you must login to the router administration interface and make some changes.
To connect, open a browser window. Look at the mini book that was in the router box for the following: The IP of the router, the admin username and admin password. Usually the router IP address is 192.168.0.1  or 192.168.1.1 . The best thing is to look into the book, if you can't find i will make here a list with router IP's for every producer, in most cases they have the same IP for all routers made by them.
Default IP for ASUS routers is 192.168.1.1 username: admin  password: admin
Default IP for Linksys routers is 192.168.0.1 username: none ( leave blank ) password: admin
Default IP for D-link: 192.168.0.1 username: Admin password: Admin
The best strategy is to use the most common, if you are being requested for username and password you got it. The username password is either admin with blank, or admin with admin, blank with admin. For a complete list of IP's username and passwords you can try this and this .
Now you are in the administration panel. First thing you have to do is to change admin password. The web interface differs from device to device but you should get around it, everything is clear. To change username and password go to Settings, or Advanced.
If your Internet Service Provider use PPPoE for computers in network and you have been given an username and password, you have to set in the router configuration that you use PPPoE to connect to the internet, and then enter your username and password. The router will stay always connected. If it is turned off and on, he will reconnect at start-up.
Now every computer that is connected trough LAN cable should have Internet access.
The last thing you will want to configure is the wireless feature. It can be turned on or off. When you set the wireless network you have to select a SSID name, the name that others will see when searching for wireless networks, and a key to allow others to connect. You have the option to use it unprotected, but anyone can connect to your network.
Don't forget to change admin password !